Our Food
North Yorkshire is a fine county to be in and, where we can, we try and source as much produce as locally as we can. Here at The Hare, we offer you a leisurely and intimate dining experience.
Some people say that Tasting menus are, "going out of fashion" but they certainly are not, if you get them right! (and we think we have got it just right!)
Tasting menus are not everyone's cup of tea, but we are confident in our cooking and that can be reflected in our growing reputation for our food! So if you enjoy your food, are willing to be a little bit adventurous, then we are the place for you. All we do here is use the best ingredients and do the best we can to make them look and taste the very best we can!
We advise you to allow 3 – 4 hours to fully enjoy the experience or why not stay over in one of our luxury rooms?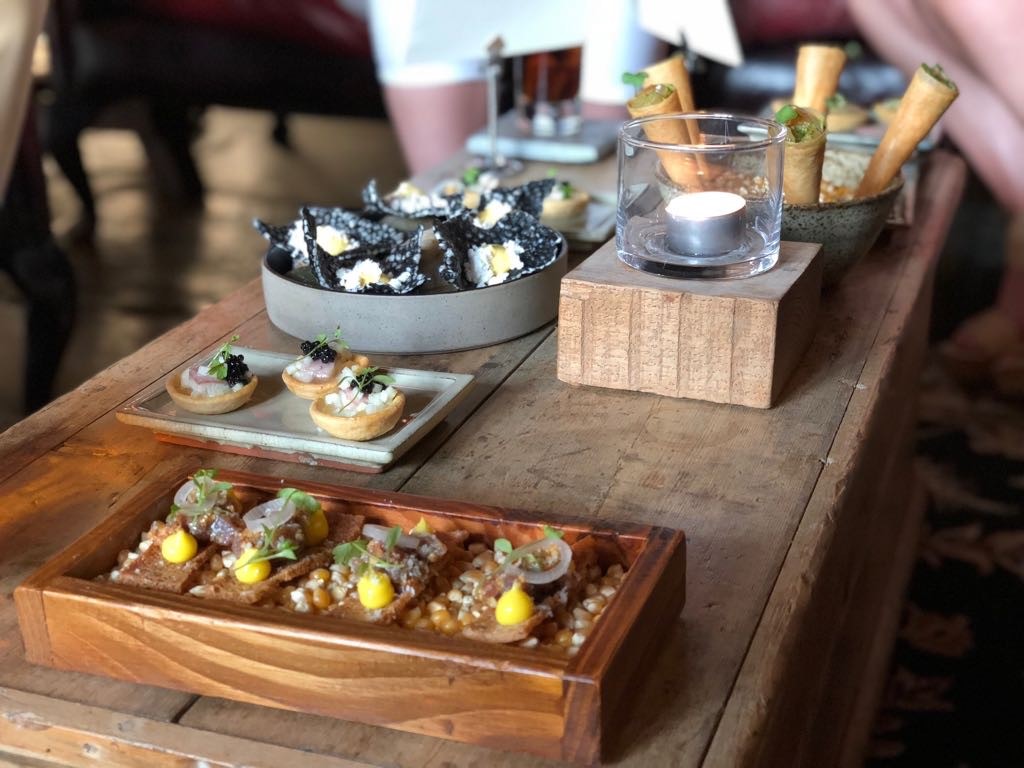 Our Suppliers
Our Duck come from Yorkshire Ducks and Geese
Our Venison comes from Holme Farmed Venison
Our Fish from Hodgsons
Our Beef comes from Taste Tradition
Our fresh micro herbs and flowers are grown in Scawton when the Yorkshire weather allows!!!
Dietary Requirements
Before the Covid outbreak we were able to accommodate most dietary requests, however following the government guidelines we have to keep our offering limited. Therefore we have now restricted the dietary requirements we can accommodate. Unfortunately we can now no longer offer a vegetarian menu and some allergies.
Please call the Restaurant direct if you would like to discuss this further 01845 59 77 69.